Information Security Meet the Editors
SearchSecurity.in has a team of dedicated editors who bring you the best Information Security information from around the Web. Our staff searches the Web daily for the latest news and technology updates. We also keep in constant contact with users and top technical experts to bring you a constant stream of fresh, original content. Here's a look at who's behind the site: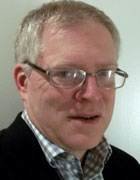 Robert Richardson Editorial Director rrichardson@techtarget.com
Robert Richardson currently serves as editorial director of TechTarget's Security Media Group. Prior to this post, he was editorial director at Black Hat, developing online products for the highly successful computer security conference. He spent several years as the director of the Computer Security Institute, where he was on staff from 2003 through early 2011. In that capacity, he's given keynote presentations on three continents, often speaking about the CSI Computer Crime and Security Survey done in conjunction with the FBI, an undertaking he directed for several years. Prior to CSI, he was senior editor of Communications Convergence magazine for two years, where his beats included telecom security, wireless, Internet messaging, and next-generation phone systems. Robert started out his career as a systems-level programmer developing early PC network applications, leading to his writing articles that saw him become a frequent contributor to magazines and Web publications such as Ziff-Davis Internet Computing, BYTE, Network Magazine, and Small Business Computing. On occasion, Robert has also taught introductory courses in computer science at Swarthmore College.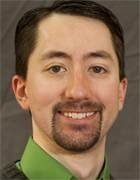 Eric B. Parizo Senior Site Editor eparizo@techtarget.com
Utilizing the experience he's garnered after working as a print, broadcast and Web journalist for 15 years, as the senior site editor for TechTarget's Security Media Group, Eric manages the online editorial operations for its award-winning websites, including SearchSecurity.com, SearchCloudSecurity.com, SearchFinancialSecurity.com, SearchSecurityChannel.com and SearchSecurity.co.UK. He oversees the development of original technical content, including Security Schools, tips & newsletters, Ask the Experts, webcasts, videos and learning guides. Eric is a three-time ASBPE award winner, including two 2009 digital awards. Before joining the security team, Eric spent six years covering IT as a writer and news editor for various TechTarget Web properties. Prior to TechTarget, Eric worked in television news at CNN and at local stations in Massachusetts, and previously at the Daily Hampshire Gazette in Northampton, Mass. If you have editorial questions or suggestions regarding any of TechTarget's Security Media websites, email Eric at the address listed above.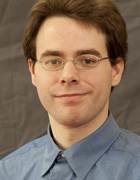 Brandan Blevins Assistant Site Editorbblevins@techtarget.com
Brandan helps implement daily website updates for the various Security Media websites and also focuses on SearchSecurity.com's Ask the Experts sections. He also helps produce a variety of editorial newsletters. Before joining TechTarget, he spent a year with Dish Network. He also gained prior publishing experience at Wellesley Information Services working on their Experts series. Brandan graduated from Bates College with a B.A. in English in 2008.
Michelle Abbasciano Assistant Site Editor mabbasciano@techtarget.com
Michelle helps provide editorial support for SearchSecurity.com, including content production, daily website updates, weekly newsletter production and helping to manage our Ask the Experts section. Before joining TechTarget, Michelle gained experience at Ziff Davis Enterprise, where she supported its WebBuyersGuide.com site producing daily newsletters. Prior to that, she worked as a marketing copywriter for staffing software company Bullhorn Inc. While in school, she interned at various publications including the Boston Phoenix, the Daily Hampshire Gazette and the Springfield Republican's Masslive.com site. She graduated from UMass Amherst in 2010 with a bachelor's degree in journalism.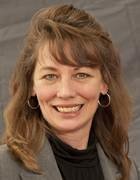 Kara Gattine Senior Managing Editorkgattine@techtarget.com
In her role as senior managing editor, Kara coordinates and oversees the creation, editing and production of editorial projects along with the site teams and contributing writers, leveraging that into comprehensive site features and multimedia for the websites in the Networking and Security Media Groups including; SearchNetworking.com, SearchSecurity.com, SearchCloudProvider.com, SearchUnifiedCommunications.com and SearchCloudSecurity.com. She works closely with the editors to keep the sites focused on the information needs of networking and security professionals and IT decision-makers. With 17 years of experience in computer technology and over 12 years of experience covering the networking, security and mobile markets with TechTarget, Kara understands the critical issues that enterprise networking and security pros face and delivers quality content that will help them address their greatest challenges.